NEW CONSTRUCTION BETHANY OREGON
If our last
article about Bethany, Oregon
has you searching for a new home, you may be frustrated by what appears to be a lack of inventory in what is the area for great schools, family-friendly neighborhoods, and incredible amenities. If you lost momentum, it may be time to rekindle the search by exploring new construction in Bethany, Oregon.
Thanks to the careful stewardship of Oregon's rural reserves, the concerted effort among regional leaders has ensured growth and expansion that conscientiously incorporates the beauty and utility of the land's natural features. A much anticipated example is the addition of four new construction projects in North Bethany, Oregon. This article gives background and info on the new home construction projects in the region.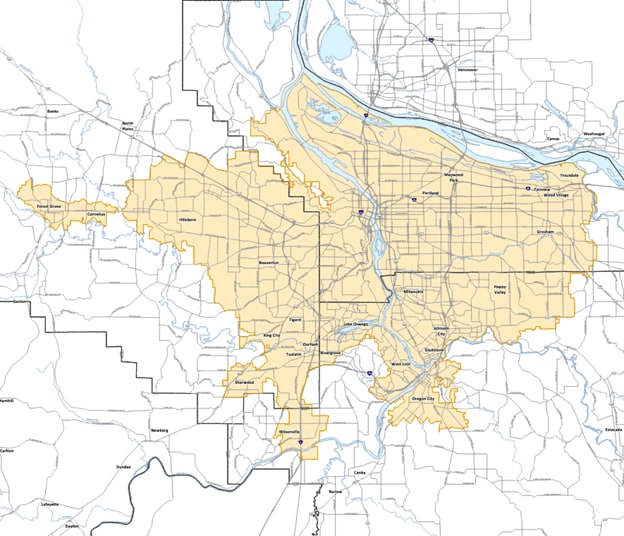 Urban Growth Boundary courtesy of oregonmetro.gov

PORTLAND METRO URBAN GROWTH BOUNDARY
In 1979, voters in 24 cities within Oregon's Multnomah, Clackamas, and Washington counties established Metro. The primary mission of its elected councilors was to use its considerable powers to protect and promote the quality of life Oregonians had come to expect from the verdant, arable region. In order to succeed, Metro leaders would build relationships among the area's various stakeholders to confront issues primarily related to land use and development. In an attempt to make the vision for the Portland area's sustainable growth manageable, leaders drew the area's first Urban Growth Boundary (UGB).
Aided by the UGB, Metro is able to reserve enough land to accommodate projected population growth and subsequent housing needs. Every six years, Metro produces its Urban Growth Report, a population and employment forecast. When it becomes necessary, the council will move the boundary, something it has done more than 35 times. After all, no tool or method can perfectly resolve all of the issues related to population growth and urban expansion. However, buyers seeking homes in Bethany Oregon today are benefitting from the Urban Growth Boundary policies established over forty years ago.
BETHANY DEVELOPMENT
In 2002, Metro responded to steady demand across the region, acting to release 691 buildable, North Bethany acres inside the UGB. This would begin a decade of deliberation and planning, the hallmark of Bethany, Oregon communities. The wild ride of 2022 saw prices and demand skyrocket across the area, solidifying Bethany's reputation. As one of the area's most prestigious markets, Bethany has attracted a good mix of national and local luxury builders. Each brings its own brand of excellence to the region, and with that, new opportunities for buyers in 2023.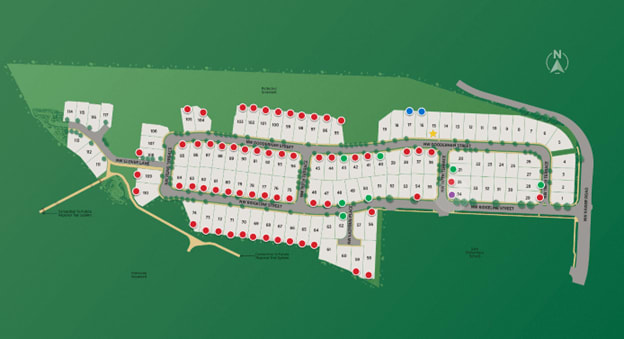 Hosford Farms Site Plan courtesy of Toll Brothers


HOSFORD FARMS
Fortune 500's Toll Brothers have broken ground on their
Hosford Farms Vista Collection
, a community of luxury homes north of Sato Elementary School. Nearly half of the 117 homes have been sold. Featuring custom finishes and prices ranging from $829,000 to $1,325,000 Hosford Farms promises to continue Bethany's tradition of excellence. Buyers can select from a variety of four to seven bedroom floor plans. Later in 2023Toll Brothers will begin work on a second collection south of Sato, with smaller homes than those in the Vista. The community is surrounded by the urban growth boundary and connects to a network of regional trails and parks.
RIDGELINE AT BETHANY
As part of a larger acquisition, Taylor Morrison bought Polygon Homes NW in 2020, taking over the expansion of home development adjacent to the Bethany Creek Falls neighborhood just east of Kaiser Road and Sato elementary. Plans for this expansion, branded
Ridgeline at Bethany
, includes 3-5 bedroom homes starting at $773,000 and topping out around $1,000,000.While most have been sold, four homes are still available.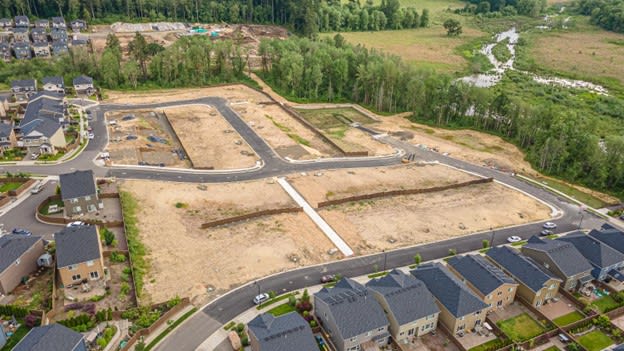 Abbey Woods Development Before Construction courtesy of Stone Bridge Homes NW
ABBEY WOODS
Known for its semi-custom builds, Stone Bridge Homes NW has been a leader in Earth Advantage-certified home construction since 2006. Their Bethany development, Abbey Woods, backs to a greenspace and sits between Abbey Creek Park and Rock Creek. Available two-story homes start at $948,000 but ready-for-sale inventory is limited. Floorplans range in size between 2,200 and 4,350 sf. More than 20 additional lots remain for future release.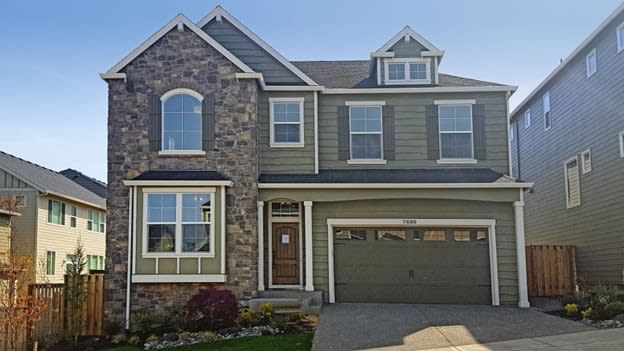 Noyes New Construction Home


FINNLEY WOODS
Finnley Woods by Noyes Development
is a limited-release development of 24 homes north of Springville Road. Today, five homes are available for immediate sale, and six await release. These are farmhouse-style homes ranging from 2,400 to 3,100 sf. Of interest to many is that all are certified
Zero Energy Ready Homes
(ZERH), as well as Energy Star and Earth Advantage Platinum Certified. Starting at $799,000, Finnley woods is an excellent option for buyers looking to move to Bethany, Oregon.
As the #1 Real Estate Broker in Bethany, The Dirk Hmura Team is your buyer broker for new construction homes. Call us to schedule a tour of any of the new developments. Look to us for the latest news about Bethany's new construction.